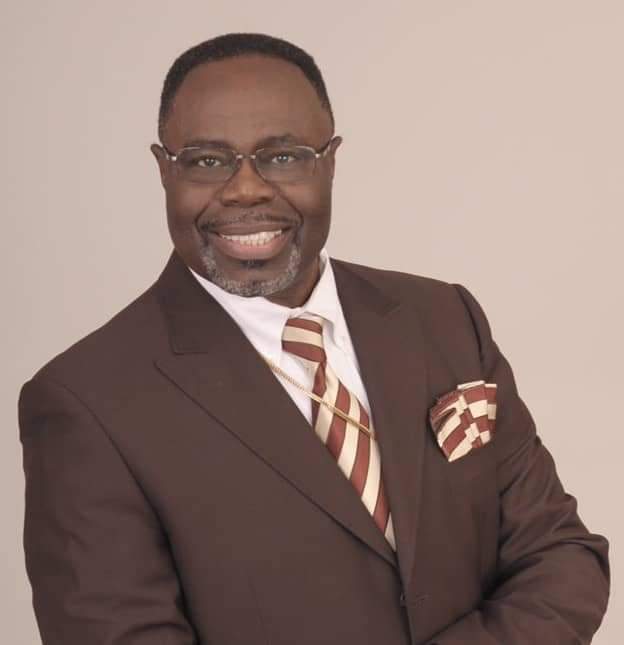 Dr. David Azenabor is the presiding Bishop of Agape Chapel International. He is called and anointed to plant churches around the nations of the world. He has planted branch churches of Church of God Mission International and other affiliate churches in Germany, United Kingdom, Italy, Belgium, Japan, Malaysia, Philippines, India, Nigeria and the United States of America.

Bishop Azenabor is actively involved in the work of evangelism through church planting, mass crusades, revivals, evangelism and leaders seminars to equip pastors for the work of the ministry around the nationsof the world under the divine direction of the Holy Spirit.

David Azenabor is a man with deep passion for souls reaching out to the lost souls - fulfilling the "Great Commission". He is a man with a ZEAL for the work of God. Also Bishop David is a man that LOVES PEOPLE with The Agape Love.

Bishop David is the brains behind the CP2 global conferences. These conferences are geared towards empowering people to be more creative and to have a desire to achieve greatness. Also the CP2 global conferences tire turned towards stimulating people to tap into the creative ability of God inside of them.

Bishop Azenabor is the President of Agape Fellowship of Churches and Ministers International (AFOCMI), an association established to provide pastoral resources, care and spiritual covering to pastors and ministers worldwide. Bishop Azenabor also serves as a spiritual mentor to hundreds of pastors around the world.

Dr. David serves in different capacity and board membership positions in many international organizations in the United States of America, India, Japan, United Kingdom and Nigeria, etc. He is a member of international Communion of Charismatic Churches (ICCC) where he serves as the Head of Presbytery and a member of College of Bishops. He is a Founding and Executive member of Conference of International Charismatic Ministries where he serves as the Vicar for development, which handles the entire developmental proj ect for the conference around the world.

Dr. David has authored many hooks including Building Relationship with God and Man, Dealing with Hopeless Situations, Victory Over the Storm of Life, Divine Visitation and many others. Bishop David Azenabor is a graduate of All Nations for Christ Bible Institute (Nigeria), Christ for the Nations (Dallas, Texas), Southwestern Assemblies of God University (Waxahachie, Texas) and has a Doctorate of Divinity from Jacksonville Theological Seminary (Jacksonville, Florida).

Bishop David Azenabor was raised by his uncle - the Late Archbishop Benson Idahosa. Bishop Azenabor is married to Rose Azenabor and they are blessed with three children: Eseosa Gloria, Osahumen Grace and Osagie Joshua.
Connect With Dr. David Azenabor: